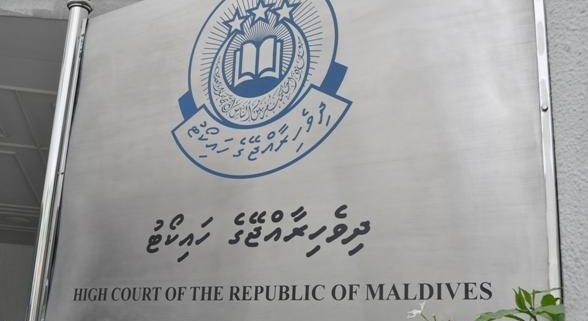 The High Court Of Maldives, on 23 July 2019, partially overturned the Civil Court's decision in the case Ahmed Amir v Dhivehi Rayyithunge Party. In its decision, the High Court held that the Appellant, DRP, while still required to pay the principal amount specified in the invoices, would not have to pay the fines claimed by the Respondent, Ahmed Amir.
Amir sued the DRP in the Civil Court for non-payment of fees, and fines for non-payment with respect to the services rendered by two studios, AIM Creations and AVM Productions, operated by Amir. While the Civil Court's decision held that both the amount payable in the invoices, and fines with respect to non-payment, for a sum total of MRF 19,908,176 (Nineteen Million Nine Hundred and Eight Thousand and One Hundred and Seventy Six Rufiyaa) was payable to the Plaintiff, Amir, the High Court in its decision, held that the fines claimed by Amir were not in line with the normal practice between the parties to the contract.
The High Court, in its ratio-decidendi, noted that where a contracting party fails to fulfil their obligations within the time period stipulated in the contract, Supreme Court Case Number 2015/SC-A/16 and High Court Case Number 2015/HC-A/177 explains the rules to be followed by the courts when determining the compensation owed to the aggrieved party. The High Court, expounded on these rules, noting that any loss or compensation claimed by a party to the contract cannot be arbitrary, or abusive in nature, and must be commensurate of the loss incurred. When applying this principle to the case before the High Court, the bench noted that, based on bills and invoices provided to the Court, Amir had not imposed fines for services rendered on other occasions even though, the same fine provisions were in operation. As such, the High Court held that ordering the payment of the fine amount would violate the general practice and understanding between the parties to the agreement.
https://www.ctlstrategies.com/wp-content/uploads/2016/12/l_2068719-e1482385322743.jpg
385
588
Husam Shareef
https://www.ctlstrategies.com/wp-content/uploads/2016/03/ctlstrategies_logo_748x60.png
Husam Shareef
2019-08-18 06:32:15
2019-08-19 05:41:41
Fines for Late Payment of Invoiced Amounts Cannot Be Arbitrary - High Court